MAUI POTPOURRI
EST.  1984
THESE CHOSEN HAWAIIAN DESIGN FABRICS REFLECT THE NATURAL BEAUTY OF THE ISLANDS.  THE BARK CLOTH COLLECTION INTERPRETS A STYLE THAT INFLUENCED INTERIORS OF THE 1950'S AND 1960'S.  ITS NUBBY TEXTURES AND DURABLE WEIGHT CAPTURES THE FEEL AND LOOK OF VINTAGE FABRICATIONS ONCE DISPLAYED IN DRAPERY AND UPHOLSTERED CUSHIONS USED IN KOA AND RATTAN FURNISHINGS.
OUR HEARTS DESIRE WAS TO CREATE A COTTAGE BUSINESS WHERE WE LIVED AND FARMED.  TO KEEP ALL CONSTRUCTION OF PRODUCTS MADE IN UPCOUNTRY KULA.
HIGH QUALITY, BEAUTY AND CARE, MADE IN KULA, MAUI NO KO OI…
Contact me for more fabric choices
Percentage of return customers at Maui Potpourri
Tea Towels $13.75
Placemats $14.50
Napkins $9.50
Table Runners $45-49
Cuddle Fur Throw $145-160
20″ Pillow Sham Barkcloth $28
20″ Pillow Sham Ocean Reef $34
18″ Pillow Sham Barkcloth $27.50
18″ Pillow Sham Ocean Reef $32
NEW: BarkCloth by the yard $15.00
It's perfect! I love the monstera and its classic neutral colors but the kamuela burgundy is so pretty with all of the bright colors and how it ties into my dishes. I think the barkcloth will be great for napkins too (a little thicker fabric for my messy children, hah! …and the dark colors will hide any food stains better). So yes – thank you! Sewing is an art and your fabrics are so lovely… I look forward to seeing how you continue to refine your line, but hope you get time to rest and relax, too! 🙂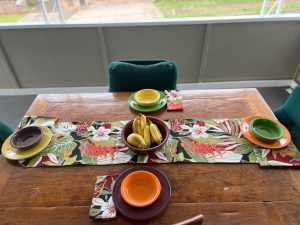 I'll have to keep an eye out for when your kamuela blue fabric is back in stock… and I'll keep scoping out Complete Kitchen for other goodies, too.
Blessings and aloha back to you!
Because of our love for Hawaii, we had wanted a traditional Hawaiian tablecloth to show our fiends the beauty of how the colors represent the beauty of the Hawaiian Islands and its people. The Maui Potpourri was our guide and advisor in finding, producing, and sending to our Texas home beautiful finished products. Thank you Jamie for sharing your talent in our home.
We look forward to visiting with you in Maui, in the future.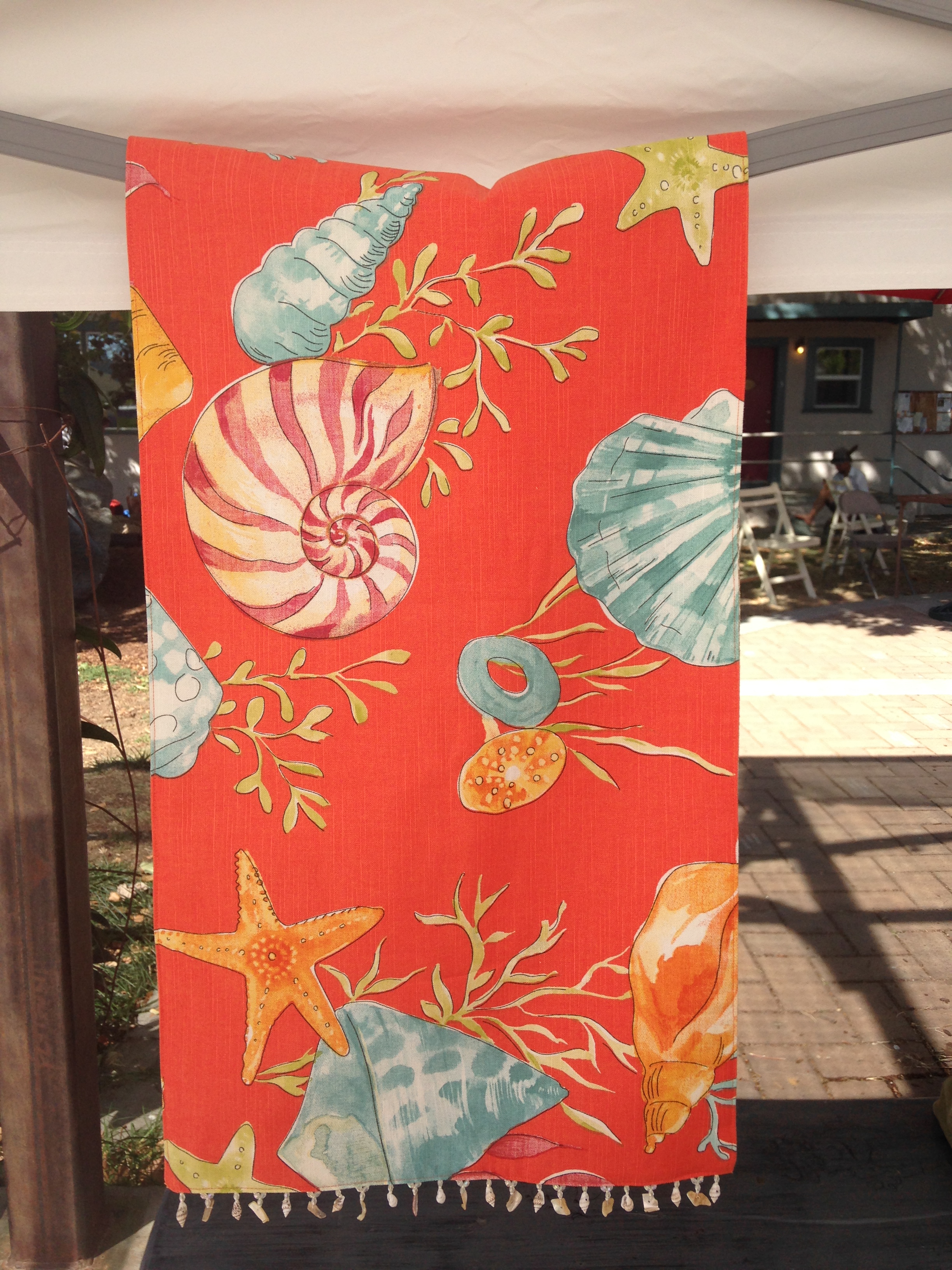 We are excited to announce a new line of Cotton Bark Cloth Tea Towels available in 19 different fabrics.
Most are available as table runners, napkins, placemats, potholders, pillow shams/covers, cuddle fur throws… See individual products to learn more.
Our best selling ocean and reef inspired fabrics
Our most popular floral and tropical fabrics [Bark Cloth]
We bought some fabric to re-upholster a chair and it is the highlight of the living room! Love it!
I now set the most beautiful table ever with a coordinated set of napkins and placements & runner
My wife surprised me with a quilt she made from scratch with several fabrics she got from Jamie and it's called the whole bedroom up a notch…
Ocean Reef Fabrics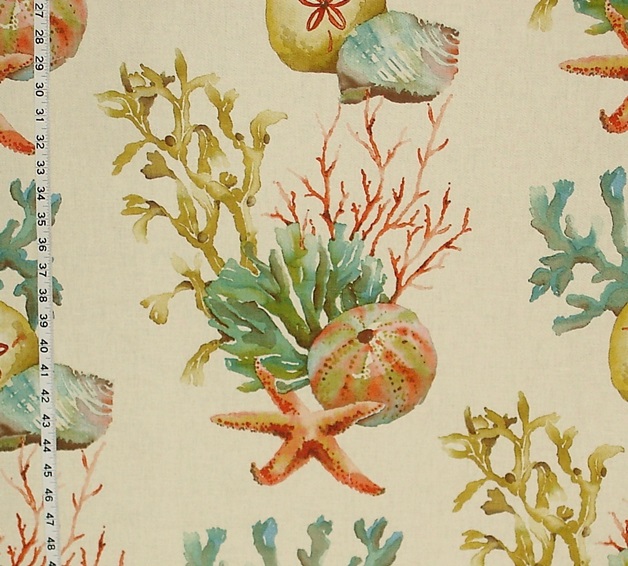 At this time we're out of stock of all other ocean reef fabrics..
We'll update this asap.